The Illuminated Events and Party Hire Range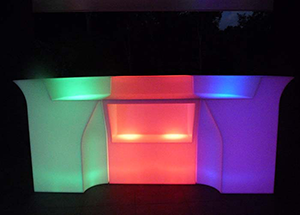 Illuminated Bars
Straight bars or curved – Our modular illuminated bars for event hire can be set up to make an arrangement that suits you. Choose one for a smaller space or more to make a longer working area. More …..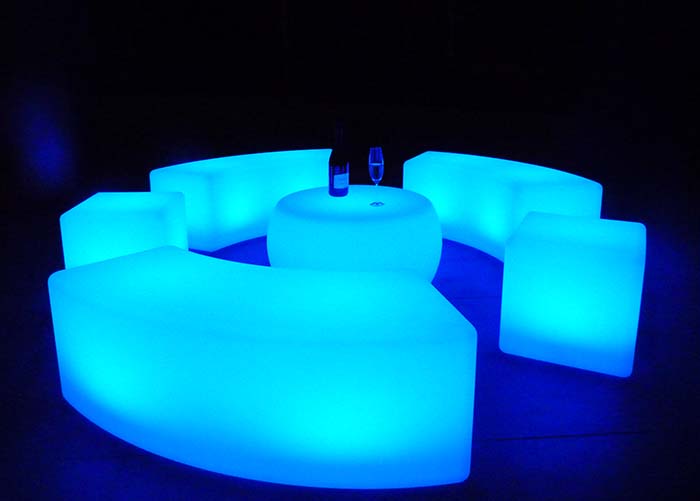 Glow Seating
We have a range a glow seating options to choose from depending on the style and size of your event. Bar stools, LED chairs, Cubes, Bench Seats or Round Stools
More …….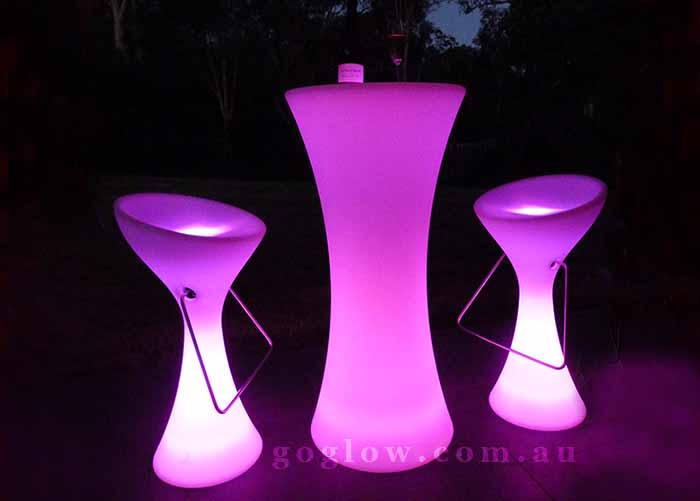 Glowing Tables
Whether its a formal cocktail party or an informal gathering we have an illuminated table option to suit.
More …….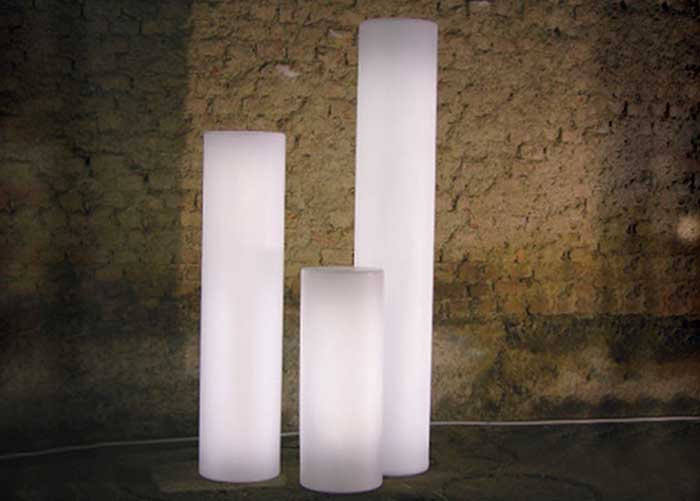 Illuminated Columns
A very unique and creative way to decorate your event space is with the use of our fully illuminated decorative columns. Ideal for weddings, corporate presentations, fundraiser events, stage design, theatrical shows or festival concert events. More ……..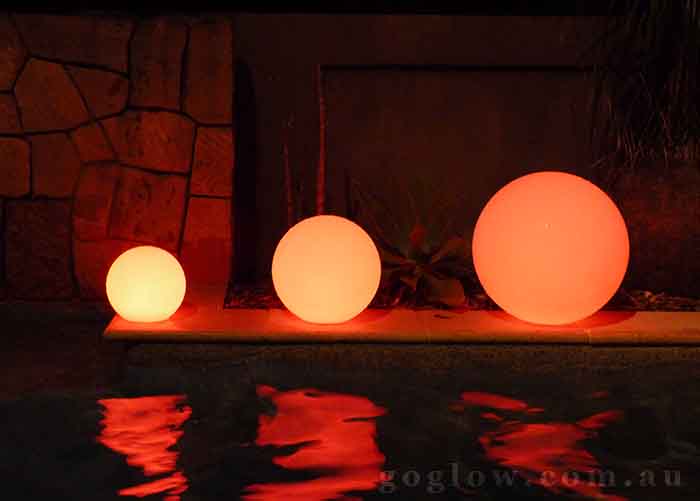 Glow Balls
These multipurpose glow balls can be used at the entrance of your venue, in the gardens, on the patio, by the pool or even in the pool. Yes, these wonderful glowing balls are waterproof too and look amazing floating in the pool, spa or water feature.
More ……..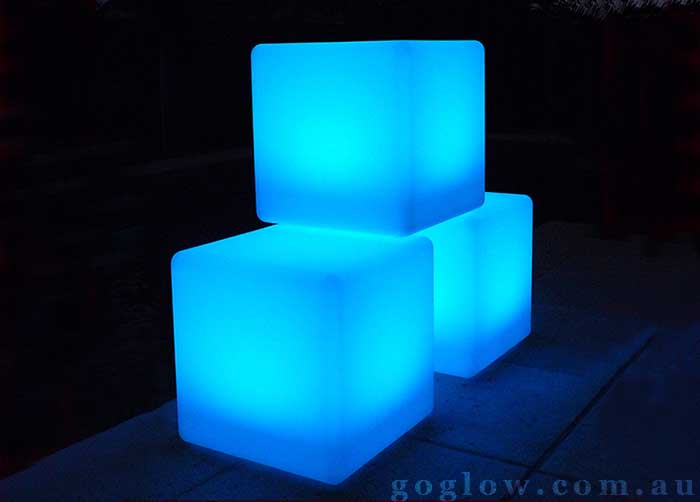 Illuminated Cubes
Our versatile LED Cubes are popular for use as seats, tables or a general lighting display unit. A unique way of adding some colour to your wedding, event or party venue. 16 colours to select using infra red remote control. Wireless – so can be moved anywhere. More ……..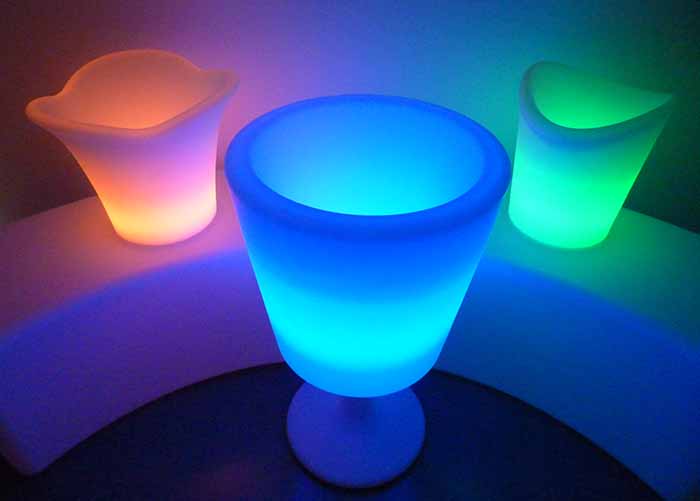 Illuminated Ice Buckets
Keep your bottles chilled in our cool and funky LED illuminated ice buckets. We have various sizes to choose from depending on the size and style of your event.
More ……

Glowing Table Lights
Looking for something different at your wedding reception, party, corporate event or conference from the traditional candle? GoGlow have a selection of table lights that will create some drama to your table. More …….
We are one of Australia's leading suppliers of illuminated event hire on the Sunshine Coast
All of our furniture is rechargeable – can be used on the mains or wireless
We will work with you to tailor a package to suit your space, requirements and budget
We can offer competitive discounts for larger orders
We are a small company and offer a personalised customer service to work with you to create an event that is the best it can be
We are continually looking for new and exciting products to add to our range