Illuminated Bar Hire
Our curved bars can be used inside or out with no unsightly cables. All the products are made from sturdy polyethylene and are controlled by a infra-red remote.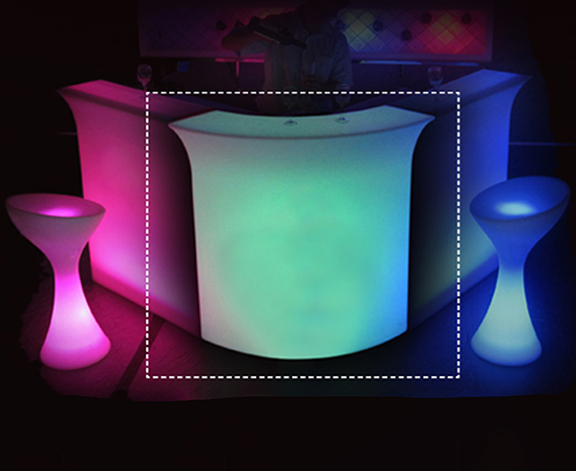 Illuminated Curved Bar
Join two curved bars together to create a semi-circle to create a larger bar.
• Size of curved bar: 82cm x 82cm x 110cm
Price per night per bar hire: $150 each
Contact us for special bulk order pricing.
We are one of Australia's leading suppliers of Illuminated Event Hire products
All of our furniture is rechargeable – can be used on the mains or wireless
We work with you to tailor a package to suit your space, requirements and budget
We offer competitive discounts for larger orders
We are a small family owned company and offer a personalised customer service to work with you to create a special event