Illuminated LED Tables
An essential item for any party, wedding, event or exhibition. GoGlow will have a table to suit your requirements. Cocktail tables for the more formal event, coffee tables for a more relaxed ensemble or the smaller illuminated cubes and round stools.
Our range of Illuminated Event Hire Furniture is designed for use both indoors and out with no unsightly cables. All the products are made from sturdy polyethylene and are controlled by a infra-red remote. The glowing tables are all rechargeable, allowing wire free operation for up to 10 hours. With a number of light modes to choose from –static, smooth fade, fade, strobe and flash depending upon your mood and also a light intensity range.
Contact us for bulk order pricing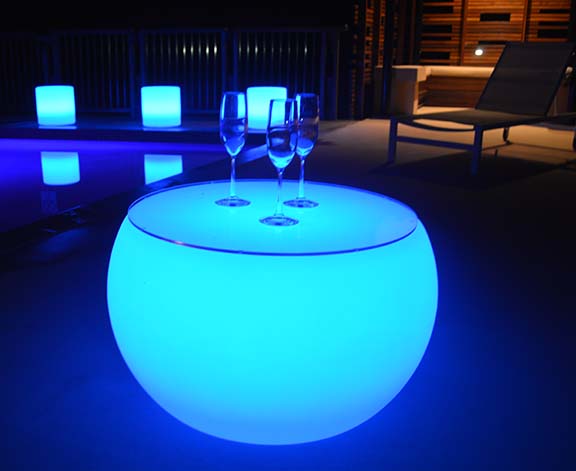 Illuminated Coffee Table
For a more relaxed occasion, the GoGlow LED Illuminated Coffee Table is a great option. You can use the Glow Seats, benches, illuminated cubes or stools as chairs with the coffee table and all will look amazing.
• Size: 67cm width x 36 high
Price each per night: $50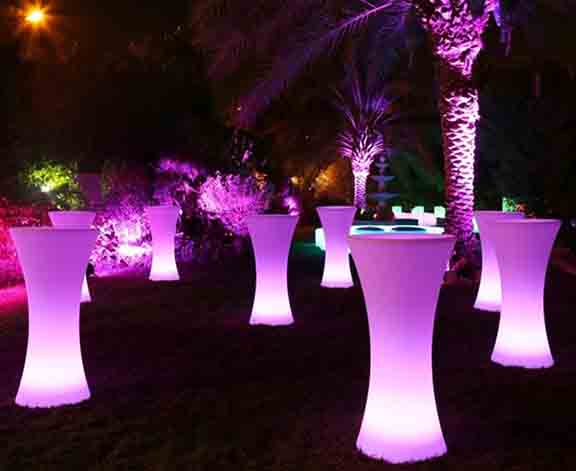 Illuminated Cocktail Tables
The Illuminated Cocktail Tables are perfect for cocktail parties, wedding receptions, events and corporate functions. During the day, it is a sophisticated modern table with cool styling, but at night the table comes alive with brilliant colours. Position alone or with bar stool style seating.
• Size: 56cm x 110cm
Price per night: $70 each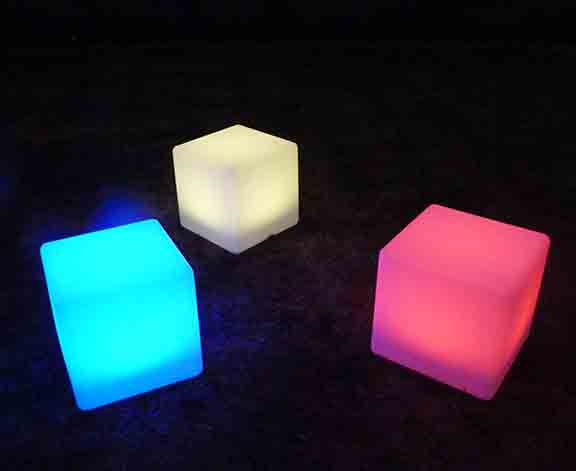 Illuminated Cubes
These Illuminated LED cubes are as versatile as they are stylish. A seat, table, display box or simply a lighting installation. The colour changing effects are both relaxing and mesmerising.

• Size: 40cm x 40cm x 40cm
Prices per night: $25 each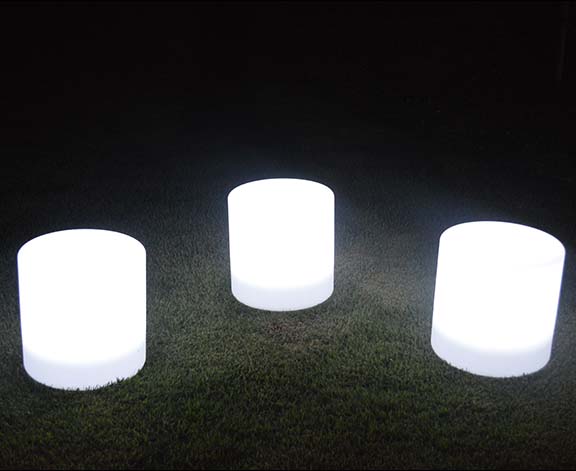 Glowing Stools
This super stylish LED round stool is a unique way of adding colour to your wedding, party or event. It just the right height to use as a mini table with the illuminated benches, seats, or cubes for a contemporary furniture set. Alternatively it can also be used as a seat.
• Size: 40cm high x 40cm diameter
Prices per night: $25 each

We are one of Australia's leading suppliers of glow party hire on the Sunshine Coast and Brisbane
All of our furniture is rechargeable – can be used on the mains or wireless
We will work with you to tailor a package to suit your space, requirements and budget
We can offer competitive discounts for larger orders
We are a small company and offer a personalised customer service to work with you to create an event that is the best it can be
We are continually looking for new and exciting products to add to our range